Students and affiliated staff from the six universities (Northeastern, UMass Amherst, URI, Tufts, UConn, and WPI) of the New England LSAMP Alliance joined on February 17th for a day filled with learning, research opportunities, inspirational speakers, and new friendships.
The day started off with words of welcome from Michael Petro, UConn LSAMP Program Coordinator and Dr. Maria Martinez, NELSAMP Program Director and Assistant Vice Provost, Institute for Student Success, University of Connecticut.
Students were then able to meet with a graduate panel consisting of four UConn graduate students, Virgilio Lopez, Andrea Suria, Tanisha Williams, and Randy Hamchand. Each graduate student spoke about their research and answered questions for our LSAMP students.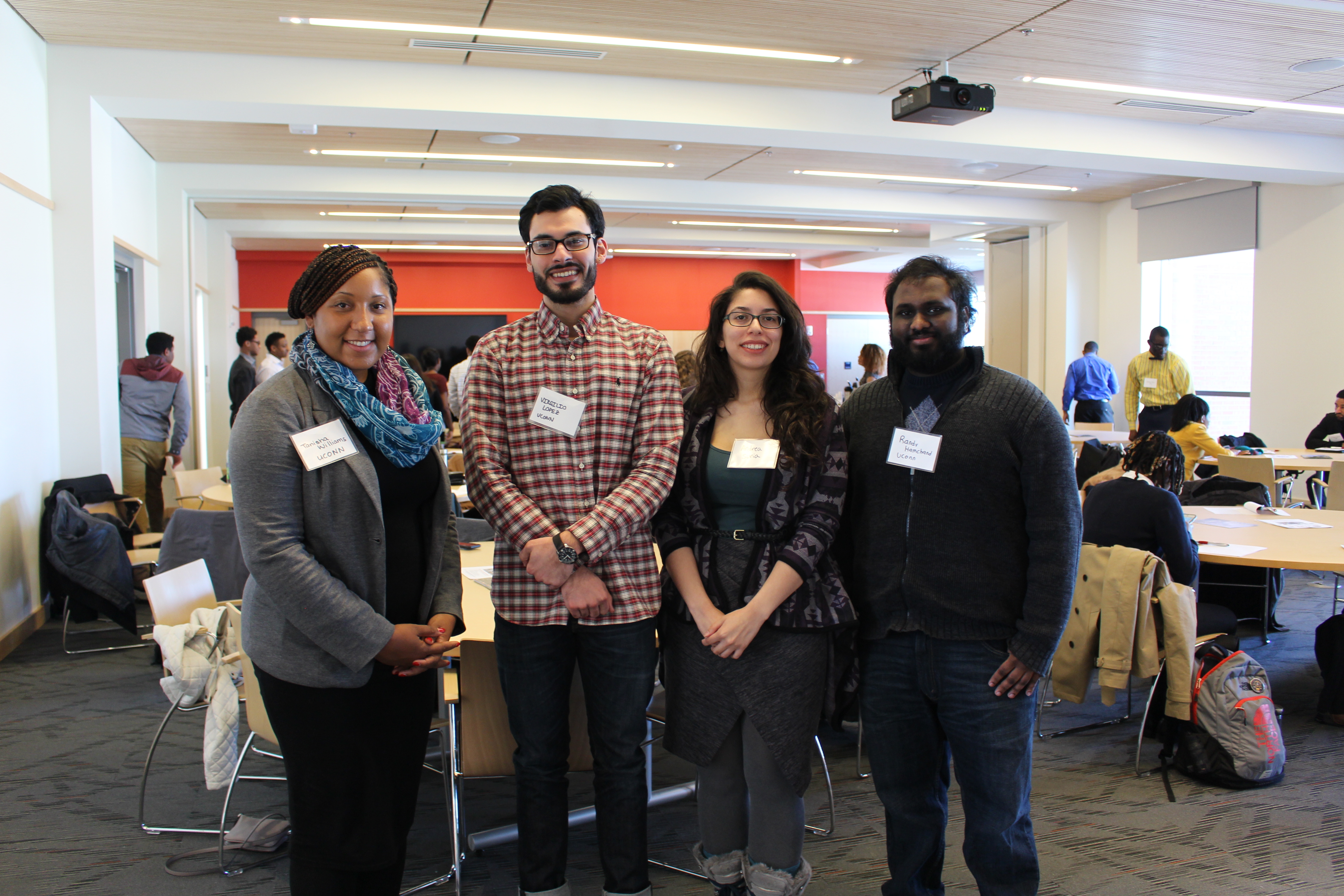 (Left to Right: Tanisha Williams, Virgilio Lopez, Andrea Suria, and Randy Hamchand)
Following the graduate panel, a variety of student and staff speakers gave inspiring presentations about research, education funding opportunities, and more. Our speakers were Kasia Gibson, Northeastern University; Rashid Chatani, Worcester Polytechnic Institute; Dr. Linda Barry, UConn Health Center; and Dr. Rudolph Moseley, Jr., TIMES2 STEM Academy.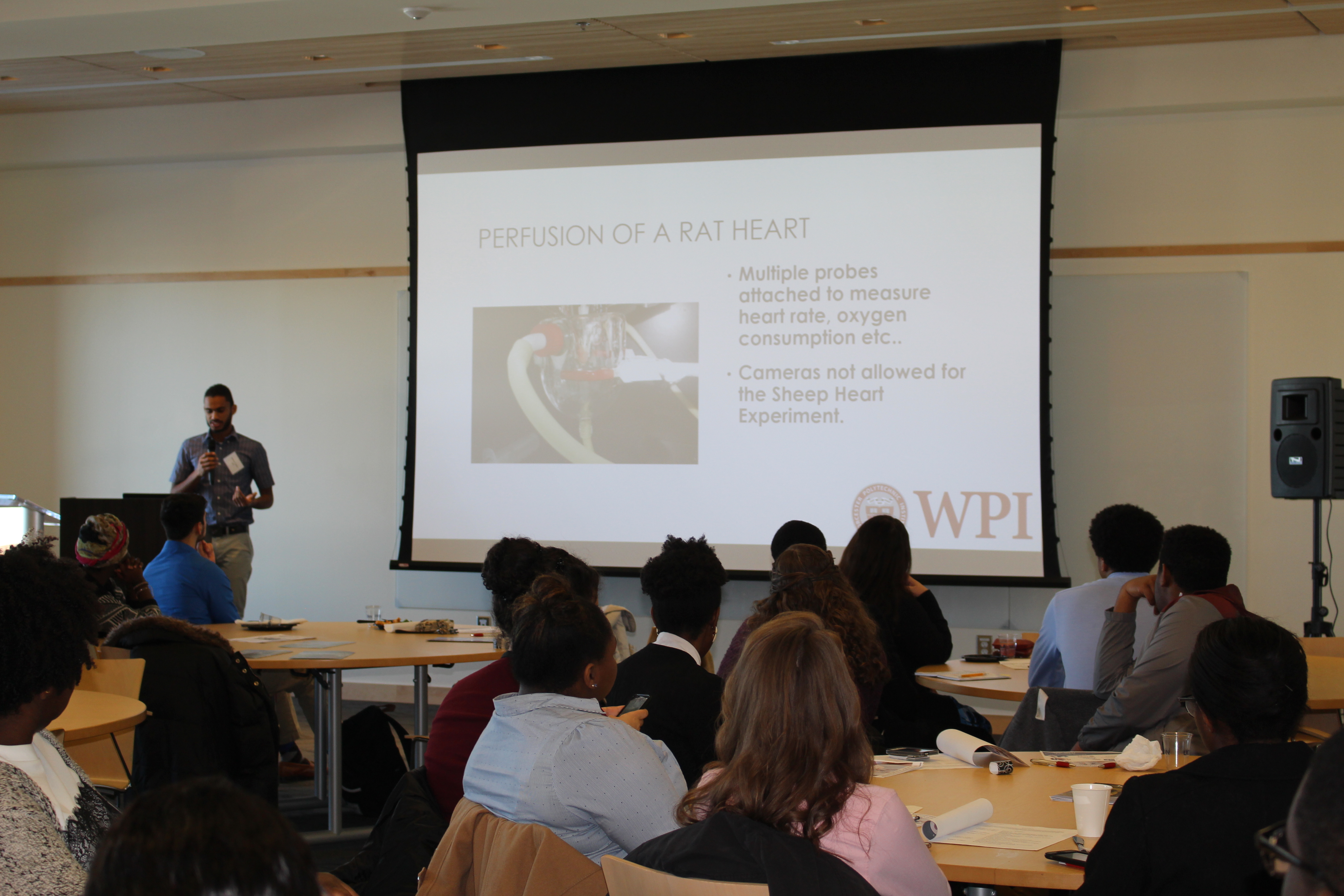 (Rashid Chatani, Worcester Polytechnic Institute)
The day was wrapped up with some friendly competition led by Emily Breitsprecher, UConn LSAMP Program Assistant. Groups of students completed 8 different problem solving challenges to decide the winning team. Students eagerly participated to claim the winning title.